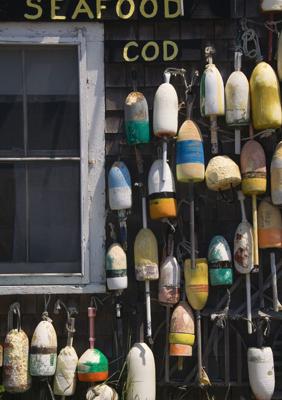 My parents have lived in Orleans for nearly 6 years, while I have continued my outdoor lifestyle enjoying the natural wonders around the Pacific Northwest. But every time I visit them, I realize just how beautiful a spot Cape Cod is. As I pedal my way around quaint backcountry roads, past historic lighthouses and enjoy stunning ocean vistas, I can appreciate why my parents live here.
Although it was short, I was able to enjoy a couple days doing just this this past weekend. Typically if I'm out and about I'll have my camera with me, but on this trip I only had a chance for a couple quick shots in and around town. Here's one from Rock Harbor.
by Ian Mackie
(Seattle)
Join in and write your own page! It's easy to do. How? Simply click here to return to Cape Cod Stories.