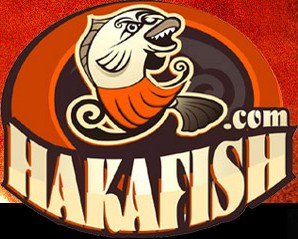 Sport fishermen and their family members can rely on Hakafish.com for Cape Cod Charter Fishing. It is an adventurous task, as it is the hunt for the deep-sea fishes living in the oceans of the cape…an expedition that is full of pleasurable events.Hakafish.com promotes Cape Cod fishing by offering real-time online charter bookings from the Cape Cod fishing community along with special options for activities before, during and after the catch for families and friends.
Cape Cod fishing trips
Hakafish.com is a friendly site for the sports fishing community. You can enjoy your fishing expedition with the best charter service options available. Out of many destinations in the world, Cape Cod is known for its thrilling fishing and seafood. People often pay a visit to Cape Cod each year for the best fun, best beaches, best fishing and best times. Book a trip as a first time fisherman, or as a most advanced fishermen, based on a full day, half-day or hourly expedition.
Exciting fishing Events
Deep-sea fishing trips Cape Cod can be one of the most exciting life experiences. Fishing with friends and family can be a very delightful experience. With the help of all the packed equipment needed that all the Captains provide such as the boat, tackle, reels, rods, and bait, you can rest at ease and simply enjoy your trip in hopes for the biggest catch. You can participate in some of the local tournaments offered in charter fishing as well. Fishing charters Cape Cod can kick-start your exploration of deep-sea fishing. Enjoy fishing with your family for the most exhilarating Cape Cod fishing experience with Hakafish.com
Book Your Cape Cod Charter Today
Before booking your trip, simply go to Hakafish.com and select from the Cape Cod Charter Directory. You can view the entire captain's information from Hakafish.com and make a booking in advance. Among the whole catch session, you can rely on experienced captain's guidance. Bluefish, Sharks, Tuna, Stripers, bass… all can be reeled out of the oceans of Cape Cod. The entire process and experience consists of nothing less than fun and entertainment. If a family member doesn't want to fish, no problem! Simply view all the activities online before, during and after the catch. Events such as going to some of the most popular pubs, restaurants, salons, and other such places in Cape Cod.
Visit Hakafish.com today for all your Cape Cod Fishing and Entertainment to make your Cape Cod vacation one to remember.
Join in and write your own page! It's easy to do. How? Simply click here to return to Cape Cod Stories.