by Demi
(Andover)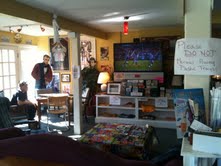 THE BEST PIZZA AND SANDWICHES ON THE CAPE!
The cafe is cozy and inviting with a giant TV for watching movies.
The cafe has a movie theme and all the sandwiches and pizzas are named after movies.
I had to try the beetlejuice pizza with blueberries and honey chipotles BBQ chicken.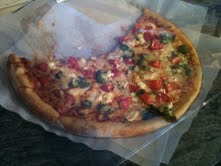 Mouthwatering. My husband had a sandwich called Club Dread.
It was chicken breast with real thick cut bacon, swiss cheese lettuce, tomato and a house-made pineapple habanero sauce.
Everyone was really nice and helpful.
We even left with a movie – THEY RENT! Even new releases.
You can't rent movies anywhere on the cape anymore.
We will be back!