by Rob Nichols
(New Jersey / Cape Cod)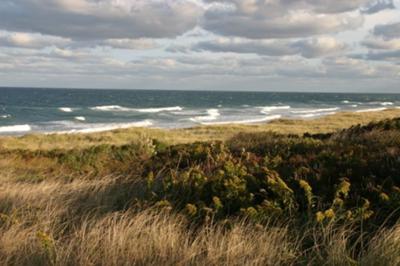 I have been coming to the Cape for almost 40 years now, since I was a baby. I have seen beaches from coast to coast and lived in Southern California, 5 miles from the beaches for 7 years, but no beaches compare to the beaches of Cape Cod , especialy the ones on the outer Cape. I think Autumn is the most beautiful season. It's still warm enough for beach picnics, bike riding or watching the sunset over Cape Cod Bay. Winter is a quiet and relaxing time when it's possible to enjoy solitude on an empty beach. Many of the winters are mild, with very little snow. On occasion you will have colder snowy winters which offer the beauty of the Cape Cod Bay, magnificent dunes with their white snow. Spring is a great time for biking, exploring, beach walks and whale watching. In the summer enjoy the activities of swimming, surfing and beachcombing along the miles of beautiful beaches. Below feel free to browse my website full of Cape Cod Photos.
Rob Nichols
RTPHOTOS
Email: [email protected]
Website:www.rtphotos.com
Website: www.rtphotos.smugmug.com
Website: www.photo.net/photos/rtphotos
Join in and write your own page! It's easy to do. How? Simply click here to return to Cape Cod Stories.
Comments for "Cape Cod Is Paradise"
Average Rating