If you are looking for Cape Cod boat rentals, we have them all listed here.
Are you tired of the crowded beaches?
Did you know that there are places on Cape Cod that are not crowded.
Shhh…Don't tell anyone, but the waters around Cape Cod are amazingly uncrowded, and the way to access these waters is by visiting a local boat rental business.
Check them out below, and "Discover Boating" as they say.
You will be glad you did!
Our choice for the Best Cape Cod Boat Rentals is:
Ship Shops Marina
130 Pleasant Street, Bass River, South Yarmouth
(508) 398-2256
Shipshops.com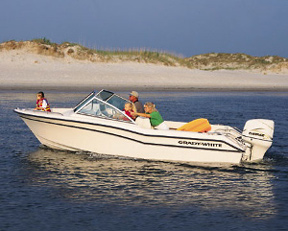 Our experience at Ship Shops was one that our family will never forget. We rented a 22′ Boston Whaler(they have other boats available) that was fully equipped with all safety gear, including GPS. They are located on the Bass River with easy access to Nantucket Sound. The staff was incredible, and we would highly recommend them. We'll be back!
Other Cape Cod Boat Rentals
Down Cape Charters and Boat Rentals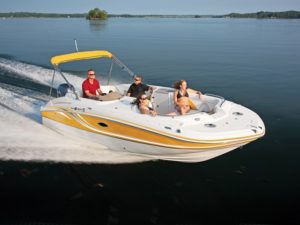 Pleasant Bay – 508-430-6893
Down Cape has taken over for Nauti Janes(great name!). They are located at the Wequassett Inn in Chatham, on Pleasant Bay, offering both power boat rentals and small sailboat rentals, as well as kayaks.
Cape Cod Waterway Boat Rentals
Rt. 28, Dennisport
508-398-0080
Located on the Swan River, renting paddle boats, canoes and kayaks.
Jack's Boat Rental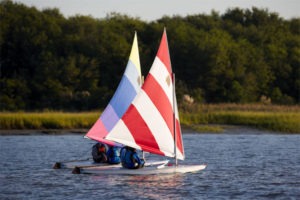 Route 6 at Cahoon Hollow Road Wellfleet. Also at Nickerson State Park, Brewster
508-349-9808
www.jackscapecod.com
Jack's offers Sunfish, sailboards, seacycles, pedal boats, canoes, and kayaks.
Flyer's Boat Yard
131A Commercial St., Provincetown
508-487-0898
Flyers Boat Yard
Flyer's offers powerboats (ranging from 8- to 90-horsepower) and sailboats ranging from a Sunfish to a 27-foot Irwin, and sea kayaks.
Waquoit Kayak Company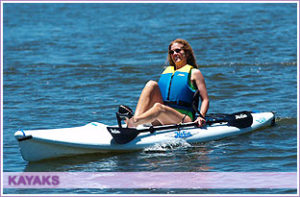 Rt. 28, East Falmouth
508-548-9722
Waquoit's offers sailboat rentals.
Wellfleet Marine
Town Pier, Wellfleet
508-349-2233
WellfleetMarine rents both powerboats and sailboats.
All Cape Boat Rentals
Dockside Marina, Hyannis Harbor
508-827-2001
All Cape Boat Rentals rents Boston Whalers