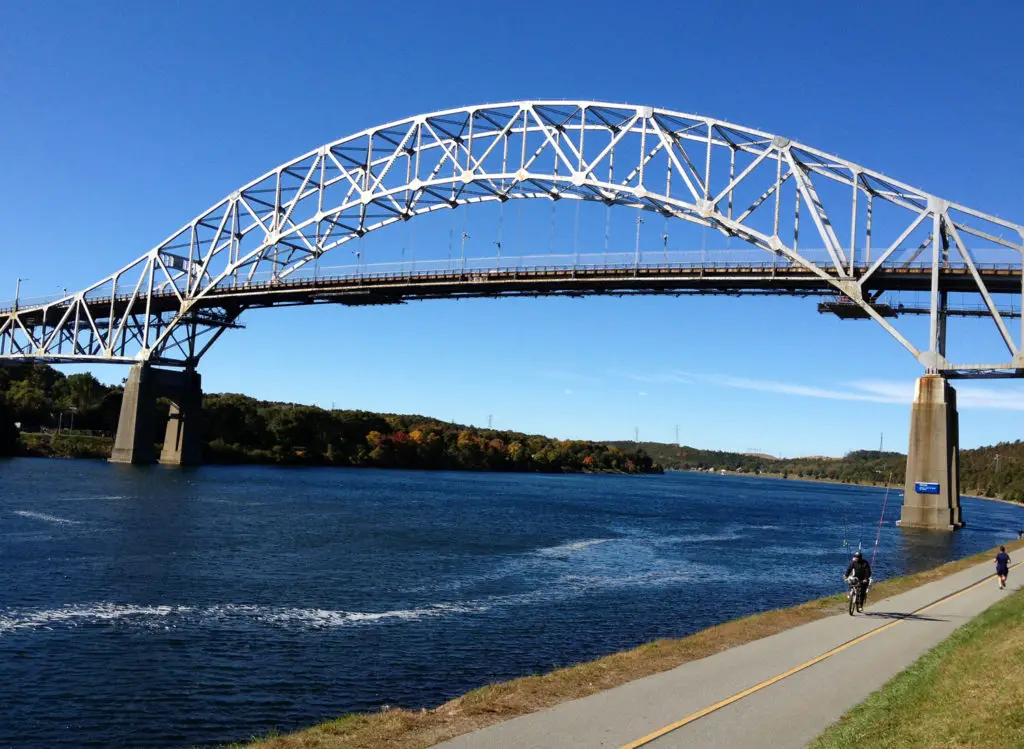 Photo courtesy of weneedavacation.com
As far as Cape Cod beaches in Bourne, there are a few, but everyone knows Bourne as the gateway to Cape Cod.
Once you cross the Bourne Bridge, it seems like the air changes and you can feel the stress magically melt away as if you entered another dimension.
Life seems to slow down and you can begin your vacation.
The colors seem brighter, your sense of smell keener, you can hear the gulls seemingly laughing at some inside joke.
Ahh…You are on Cape Cod.
Stickers for the Cape Cod beaches in Bourne can be purchased at the Natural Resources Office at Bourne Town Hall, located at 24 Perry Ave in Buzzards Bay. 508-759-0623
Barlows Landing Beach Located Off of Route 28 in Pocasset
Electric Avenue Beach (Buzzards Bay Beach) Located Off Electric Ave. in Buzzards Bay
Hen Cove Harbor Beach Located Off of Shore Road and Circuit Avenue in Pocasset
Monument Beach Looks out onto the Cape Cod Canal, located off Route 28 in Bourne. Monument has a snack bar and bathroom facilities.
Queen Sewell Beach Located Off Puritan Road in Buzzards Bay
Sagamore Beach Located Off of Scusset Beach Road in Sagamore
Scusset Neck Beach Located Off of Scusset Beach Road in Bourne
Squeteague Harbor Beach Ocean side beach off of Scraggy Neck and Squeteague Roads in Cataumet


Return to Cape Cod Beaches